Australia is one of the most favorite places for the tourists. The incredible nature and man made beauty of the city and countryside of this island catch the attraction of the tourists. You will find here a lot of places with art and historical background. Here you will come to know about 10 best Hotels in Melbourne, Australia where you can spend your days while exploring beautiful places of Melbourne.
1) The Langham Melbourne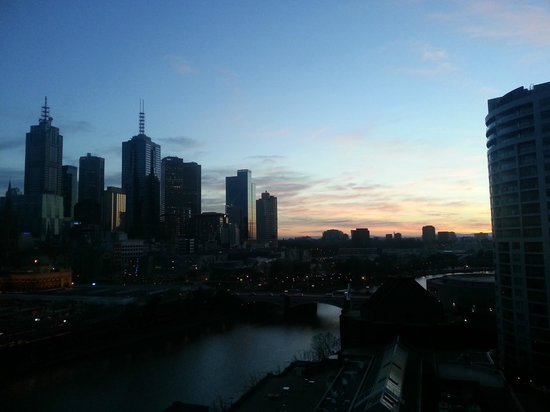 This photo of The Langham, Melbourne is courtesy of TripAdvisor
Hotel Langham Melbourne Is the most hospitable from one of the top ranking hotels in Melbourne Australia and the winner of the Travel & Leisure Magazine USA 'World's Best Awards Readers' survey ' as the top city hotel Australia, New Zealand and south Pacific as well as the winner of 2013 Luxury Travel Magazine Gold list Award as the Best Australian Hotel. You can visit there if you're going to Australia to make your journey memorable.
Location:
Southgate Avenue, Southbank,
Melbourne, Victoria 3006,
Australia
2) Crown Metropol Melbourne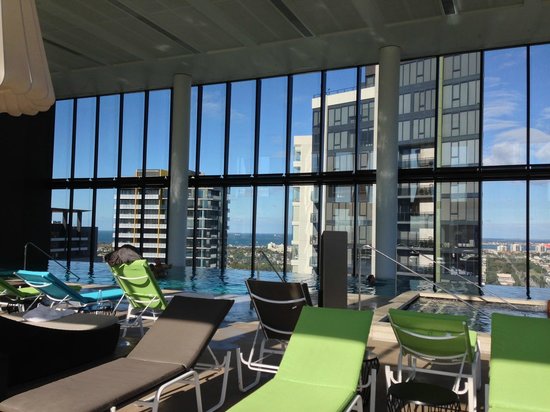 This photo of Crown Metropol Melbourne is courtesy of TripAdvisor
Crown Metropol Melbourne is one of the most luxurious hotel with the Luxe King rooms of 33 square meters, City Luxe King rooms of 42 square meters with the king bed and amazing view of port Phillip bay. You can also book a luxurious apartment of 190 square meters which are designed in New York style. There you can enjoy infinity pool, Sky bar, and valet parking.
Location:
8 Whiteman Street
Melbourne VIC 3006, Australia
3) Melbourne City Circle Tram

This photo of City Circle Tram is courtesy of TripAdvisor
This city tram is one of the bases of visiting Melbourne city for the travelers. This Tram moves in a circle across the city. You can climb on it and this will give you the amazing sites of the city. This tram moves two directions: clockwise and anti clockwise. When it moves clockwise it goes through "Flinders Street> Harbour Esplanade>Docklands Drive> La Trobe Street>Victoria Street>Nicholson Street>Spring Street> Flinders Street" and it returns moving anti clockwise of this direction.
Location:
Melbourne CBD
Melbourne, Victoria
4) State Library of Victoria

This photo of State Library of Victoria is courtesy of TripAdvisor
This is one of the most visiting places by the tourists in Australia because of the amazing collection and the services of there. You will feel like going back to school with lecture of the lead authors there. You can have the visit of magnificent dome of the library and take part to different programs which are held eventually there. You can go there to find the book for yourselves or for your research.
>h4>Location:
328 Swanston St
Melbourne VIC 3000
Australia
5) National Art Gallery of Victoria

This photo of National Library and Art Gallery is courtesy of TripAdvisor
This will be a perfect place for the people who love Art and creativity. Here you will find exactly what your mind want. This place is a pride to the people of Melbourne with its amazing symbols of human creativity and art works. This museum was opened in 18561 and still fascinating people with its sculptures and light filled galleries and historical but modern views.
Location:
180 St. Kilda Road
Melbourne, Victoria 3006
Australia
6) Melbourne Zoo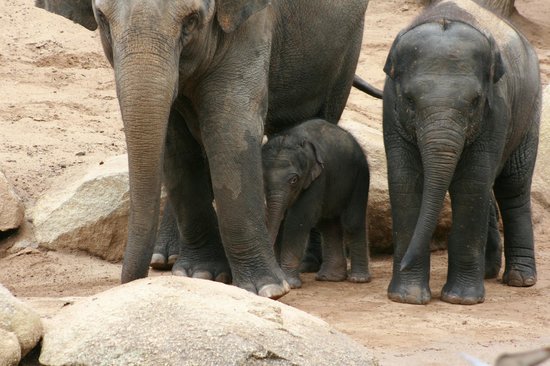 This photo of Melbourne Zoo is courtesy of TripAdvisor
It is one of the best facilities in Australia to connect with nature. Here you may enjoy the wild life from very close. Here every section is divided very space fully to give the animals enough space to move and to not to feel too much trapped. Thus their natural look comes out and you can observe it. There lies a comfortable and relaxing garden surrounded atmosphere with a beautiful landscape.
Location:
Elliot Ave, Parkville
Melbourne, Victoria 3052
7) Eureka Skydeck 88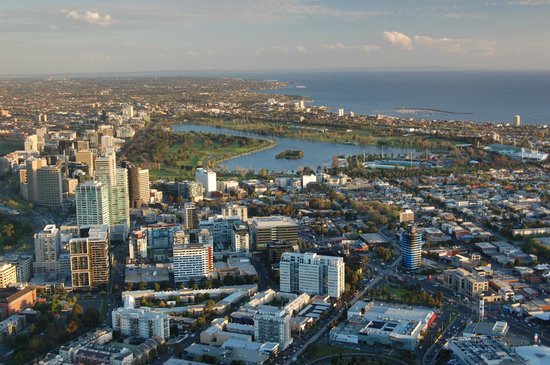 This photo of Eureka Skydeck 88 is courtesy of TripAdvisor
If you are interested to take a view of whole Melbourne city at once then you should go to this tower. Though there are so many long towers in Melbourne, it is the tallest of entire southern hemisphere. You need to go to its 88th floor to have this view. From here you can not only enjoy the 360 view of Melbourne city but also catch the view the blue mountain at a distance.
Location:
7 Riverside Quay, Southbank
Melbourne, Victoria 3006
8) The Dandenong Ranges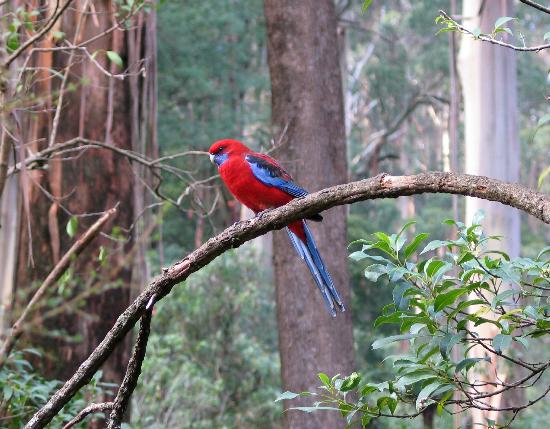 This photo of Dandenong Ranges is courtesy of TripAdvisor
The visit of 30 to 45 minute with the Dandenong Ranges can make you fascinated with the charming views of magnificently green rainforest, lovely walking tracks and lots of small town and their shops of Australia. This is actually the true hidden gems of Victoria. This journey will be great fun for you when going outside of the city and through the nature.
Location:
1 Hour outside Melbourne, Victoria.
9) Art centre Melbourne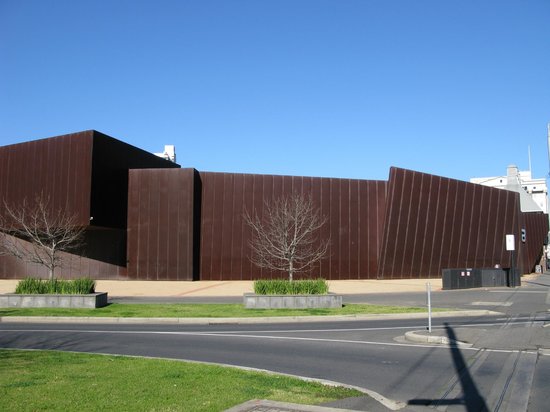 This photo of Australian Centre for Contemporary Art is courtesy of TripAdvisor
It is one of the Australia's busiest art centres with about 30 year's portfolio and history. This art centre arranges so many annual programs which connect youth and families. There are arranged program dedicated to Asian theatre. Their collection is much enriched with more than 51000 items of art collections. You can visit there to be part of the show or to enjoy their shows.
Location:
100 St Kilda Road
Melbourne VIC 3004
10) Melbourne Aquarium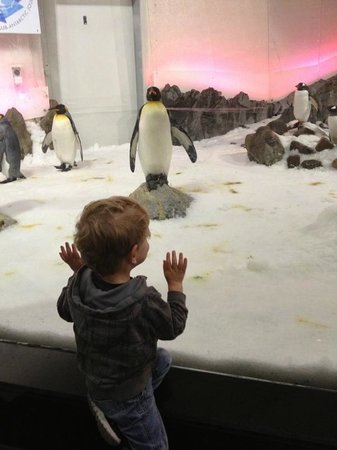 This photo of Melbourne Aquarium is courtesy of TripAdvisor
Here you may experience a very eye catching and weird journey with the strangest marine animals in the world in the Melbourne Aquarium. Here you can watch how the strangest fish behave and how they look like. Also the Cheeky Gentoo penguins are waiting for you to spread their charm upon you with their activities in the aquarium, you can watch their playing. It is a home about 1000 marine animals.
Location:
Flinders St
Melbourne VIC 3000, Australia
Also there are so many places over Australia to be enjoyed very much. So now you just need to visit to Melbourne to experience the amazing and wonderful sights of these places.
Feature Image Credits:sabrehq