Kota Kinabalu known as Jesselton , it is the capital of the state of Sabah which is located in East Malaysia. Kota Kinabalu proper has a population of 452,058. Kota Kinabalu often known as KK within Malaysia as well as internationally . For the local it is also known as Api- Api . it is major and famous fishing destination for travelers and the best tourist places in Kota Kinabalu .
10. Kota Kinabalu Waterfront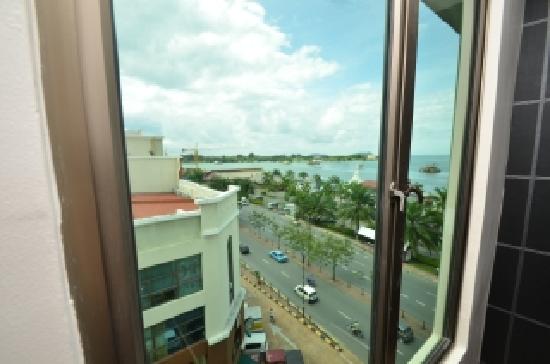 This photo of KK Waterfront Hotel is courtesy of TripAdvisor
This is the best place for tourists to experience during sunset and you may stay on for dinner and a couple of drinks as the night grows darker. It is situated along Jalan Tun Fuad Stephens , the Esplanade is a beautiful walkway of bistros,cafes, restaurants and clubs. The waterfront is also popular among party-goers – night dances and also called BED ( Best Entertainment Destination).
9. Tunku Abdul Rahman Park

This photo of Tunku Abdul Rahman Marine Park is courtesy of TripAdvisor
It is very popular gateway for tourists from around the world , Kota Kinabalu is also very major diving and snirkeling  place , Tunku Abdul Park basically the cluster of five beautiful islands namely Gaya Island, Sapi Island , Manukan Island, Mamutik Island and Sulug Island. All Islands are easily available  from the city with a 10 -20 minute .
8. Night Market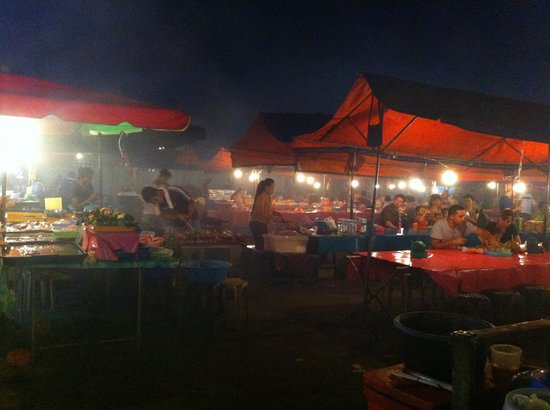 This photo of Night Market, Kota Kinabalu is courtesy of TripAdvisor
The Night Market of Kota Kinabalu is a brilliant place of delicious contrasts . This market is divided into main two sections first the southwest end is given over mostly to produce while the second the northeast end is a huge hawker centre, Here you can eat everything easily. If you want to see a proper Southeast Asian market this place is the best revelation.
7. Atmosphere Restaurant,Kota Kinabalu

This photo of Le Meridien Kota Kinabalu is courtesy of TripAdvisor
Atmosphere restaurant is very famous place for the tourists . It is located on the 18th floor of Tun Mustapha Tower which is formerly known as Sabah Foundation Building. The menu of the restaurant is not expensive . the stylish interior is another good point and also impress the visitors .
6. Gaya Street Sunday Market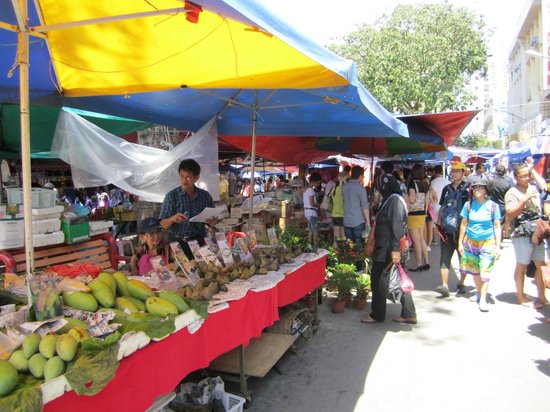 This photo of Gaya Street Sunday Market is courtesy of TripAdvisor
Gaya street Sunday market known as Bond street,here nostalgia and old- generations family business still running . The length of the Gaya street is closed off to traffic to make way for gaya street it is opened in Sunday from 6:30 Am to 1Pm . It is historic market from here you can buy plants to jewelries , handicrafts to pastries ,footwear to herbs all things available at bargain.
5. Signal Hill Observatory Tower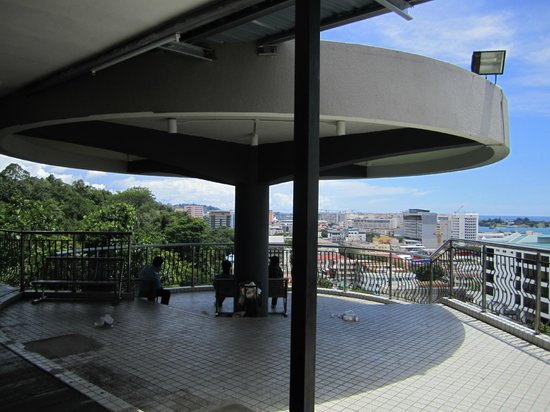 This photo of Signal Hill Observatory Platform is courtesy of TripAdvisor
The road which is leading up to the Signal Hill tower is the scenic route which is covered with lush greenery the journey uphill is really coiling and calm one . It is the perfect place to get a bird's eye view of Kota kInabalu City , the amazing sunset and sunrise view. There is no entrance fee.
4. Restoran Sempelang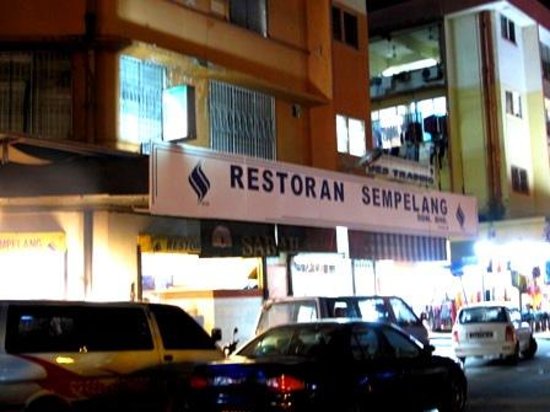 This photo of Restoran Sempelang is courtesy of TripAdvisor
To check out the tradition of Kota Kinabalu then restoran Sempleang is the best place . There is a lot of like about this bustling Malay eatery , fresh fruit juices , English menu good sea food and barbecue as well as friendly staff.
3. Eat Sea food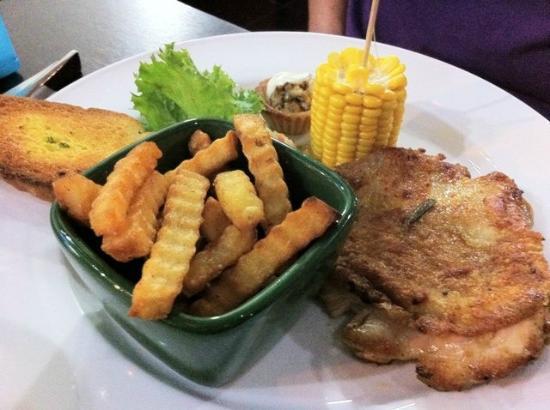 This photo of Seven Sea Restaurant is courtesy of TripAdvisor
Kota Kinablu is very popular for the sea food , some people come to Kota Kinabalu for this reason only . The seafood is expensive but the food is as fresh as ever, You can choose your preferred fish ,crabloster live from the aquarium .
2. Sabah State Museum and Heritage Village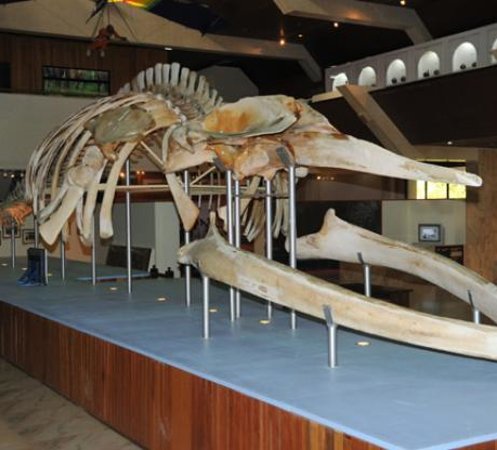 This photo of Sabah State Museum is courtesy of TripAdvisor
Museum is the best place to know the culture of any civilization ,life –sized traditional houses including the Rugus Longhouse and Murut trampoline is the best place to know the culture of the Sabah state . Inside the main building of the Museum it is told that how the Lotud Men tell the people how many wives they have .
1. Handicraft Market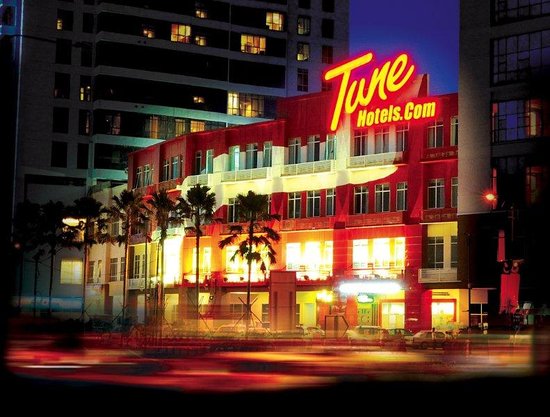 This photo of Tune Hotels .com - 1Borneo, Kota Kinabalu is courtesy of TripAdvisor
Handicraft market is located between the Central Market and the Filipino night market , handicraft market is very popular for the tourists from Peninsula Malaysia . This place often used to be called the Filipino Market .
Feature Image Credits:malaysia-asia