Port Dickson is a beach and best tourists holiday destination and situated 32 Km from Seremban . It is located in the state of Negeri Sembilan In Malaysia. There are many tourist attractions in Port Dickson, Malaysia but we have filtered the best tourist places in Port Dickson, Malaysia
10. Kota Lukut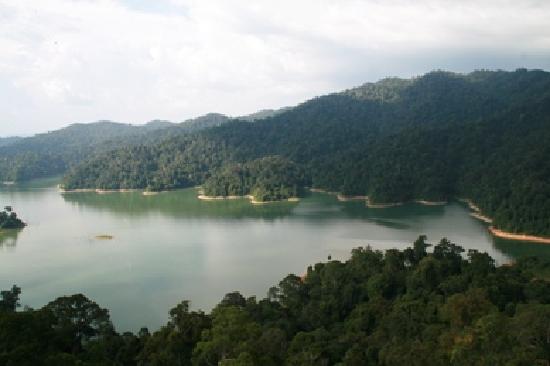 This photo of Temenggor Lake is courtesy of TripAdvisor
Kota Lukut is a famous tourists place , it is built in 1847 to reduce the rising tension amongst immigrants over control of the lucrative trade . It is prominent historical place located on the top of Bukit Gajha Mati . Visitors can easily get a bird's eye view of the sleepy town of the Kota Lukut from the pinnacle of the fort .
9. Fort Kempas

This photo of Silka Johor Bahru is courtesy of TripAdvisor
A small village in Port Dickson is Keramat Ujong Pasir . It is the houses of 15th century tomb of Ulama Sheikh Ahmed Makhtum , It is most famous Islamic historical place . The Ulama is the most famous for the famed " Batu Bersurat " which shoes his struggles and his victory in spreading the Islamic religion throughout  Malacca. Fort kempas is located about 25 kilometers from Port Dickson toward Linggi or Ramuan Cina.
8. Ostrich Farm

This photo of PD Ostrich Show Farm is courtesy of TripAdvisor
Ostrich Farm is located 9th mile along the Port Dickson . At the ostrich Farm , visitors and tourists are shown the proper way to handle an ostrich big egg, here you can take ride on ostrich and also engage in a man –against –ostrich challenge to see if you can break an ostrich egg by standing on it . Here you can taste ostrich burger ,ostrich satay and purchase cosmetics derived from ostrich oil.
7. Port Dickson Mini Zoo

This photo of Avillion Port Dickson is courtesy of TripAdvisor
Port Dickson Mini Zoo is the best place for the tourists children , Housing animals like horses ,rabbits ,cats ,camels .sheep's,chickens,snakes, lions,monkeys  and dogs. It is the only zoo is the perfect place in the Port Dickson for the children to spend a day .
6. Lukut Museum

This photo of Army Museum is courtesy of TripAdvisor
In effort to preserve the history of Lukut as well as the cultures and customs of fascinating indigenous tribe – The Minangkabau , the Lukut Museum was established. In museum there is also some interesting relics including artifacts from Nasau, a Dutch battleship .
5.Port Dickson Army Museum :

This photo of Army Museum is courtesy of TripAdvisor
The Port Dickson Army Museum is very famous place for the tourists . Muzium Tentara has amongst its display the history of the  Army . In display there are many photos , old war weapons , old war plans, bunkers, command post and other ware relics. The museum is opened daily expect for Mondays and Tuesdays , Opening hours from 10am to 5pm .
4. Ten Mile Beach – Port Dickson

This photo of Thistle Port Dickson Resort is courtesy of TripAdvisor
It is a great place for romantic travel and honeymoons. A great place to swim ,relax and watch the live sunset view. If you have any Methodist Christian friends , then you can easily rent the Methodist entrees room which has attached bathrooms, twin beds, hot shower and air-con as well .
3. Cape Rachado Forest Reserve

Image Credits:myholidayinmalaysia
Tanjung Tuan is the coastal forest composed of  both rainforest and mangrove swamps, It is declared a permanent forest reserve in 1921 . In frost houses there are number of bird species including jungle fowls . The forest also fill with insects and reptiles in which large monitor lizards ,snake and crocodiles are include.
2. Lighted Lighthouse

Image Credits:myholidayinmalaysia
After facing the traits of Malacca the lighthouse in Tangjung Tuan has a beautiful view of the ocean . It is built by the Portuguese that means was to guide their ships through the waters when they conquered Malacca in 1511. The structure of the lighted lighthouse is very popular for the tourists .
1. Jet boat Club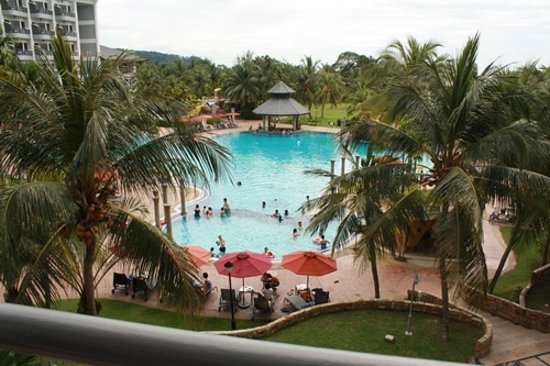 This photo of Thistle Port Dickson Resort is courtesy of TripAdvisor
Jet boat club is related to architecture ,Luxury travel and historical travel . Before moving to the Pavilion Village Resort there are buffet as dinner at jet boat club . The building of it is colonial style and has a big balcony to view the sea. The ambiance is like in the second world war, it is too old and sorrowful.
Feature Image Credits:malaysia-hotels