India is a very traditional and incredibly beautiful country and the main destination for the thousands of tourist every year. India is among the leading tourism business countries for many years. Here you may know about top 10 best places for tourist in India like Taj Mahal and the snow covered Everest.
10) Taj Mahal

This photo of Taj Mahal is courtesy of TripAdvisor
It is the main attraction for tourists to come to India. This white marbled monument is finely structured and saved for years to symbolize the abundant love. This is actually built around the grave of queen Mumtaz by his husband emperor Shah Jahan between 1632 of 1653. Shah Jahan made Taj at such a place that it might be seen from the window of his room from his palace.
9) Himalaya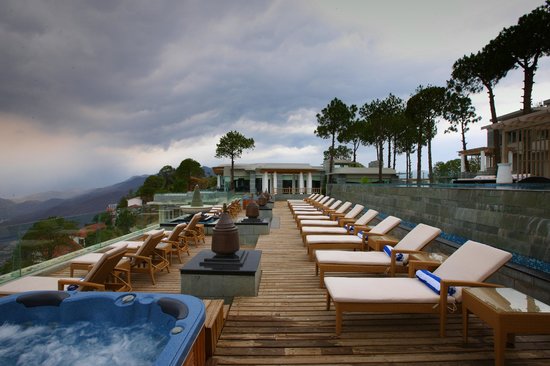 This photo of Moksha Himalaya Spa Resort is courtesy of TripAdvisor
Himalaya is at fantasy for many tourist and passion for the climbers. Every year many people try to climb up its highest point of Everest to reach the high above the earth. Also a little number of families has been living there and adjusted them for years. The lifestyle of them is completely different than other of Indian. This Himalaya separates the subcontinent of India from Tibetan Plateau. It is situated at Agra India tourism.
8) Kashmir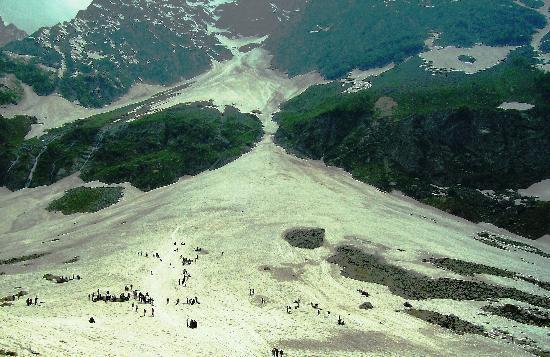 This photo of Kashmir is courtesy of TripAdvisor
Kashmir is said as the heaven on earth because of its boundless natural beauty and resources. It is the northwest region of Indian subcontinent. The Amarnath cave of Kashmir is said as the most sacred temple of Hindu religion. You may observe the floating market over the rivers and the boats full of flowers here. You may also buy the "Kahsmiri shawl" for yourselves which is famous around the world.
7) Goa

This photo of Goa is courtesy of TripAdvisor
Goa is the small state of India with the four smallest populations. It's also plays an important role in India's Tourist Business. The Arabian Sea is the main attraction of Goa as well the natural beauty and all other facilities. Goa's tourism season is divided into two parts: summer and winter. Most of the foreign tourists come in winter season and the Indians make their tours to Goa in summer to spend their vacation.
6) Mumbai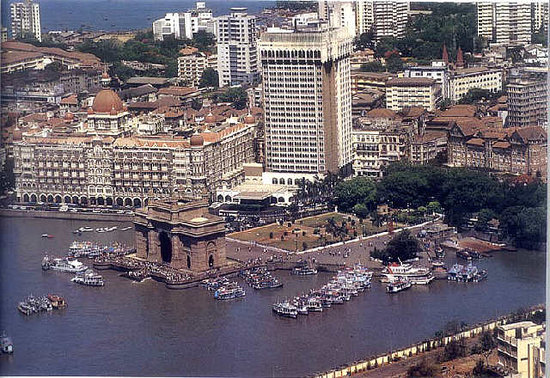 This photo of Mumbai (Bombay) is courtesy of TripAdvisor
This is dream city of every Indians. Here comes the Bollywood, full of stars. People come to this busy city to fulfill their dreams and the tourists come for Arabian Sea straight by the side of Mumbai and this Sea makes a border of Mumbai without an additional beach. They also come to meet the world famous movie stars from Bollywood. This city if full of charm to fascinate you.
5)Shimla
It is the capital of Himachal Pradesh. It is the best tourist attraction and tourist spot in India and this amazing green place termed as "Queen of Hills". Shimla is covered with forest of pine, rhododendron, and oak. Here you may enjoy the pleasant summer and cold winter and the snowfall. This Place is declared as the summer capital Shimla British Raj in India in 1864.
4) Ajanta Caves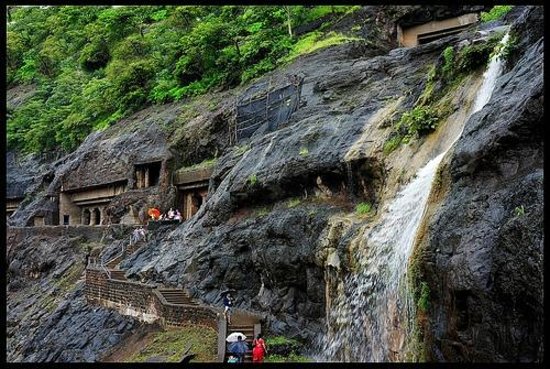 This photo of Ajanta Caves is courtesy of TripAdvisor
Ajanta Caves are located at Maharashtra, India  with  31 rock-cut cave monuments. These caves were forsaken around 650 AD and forgotten up to 1819,when it was stumble upon by a British hunting party. There you find some of their painting and the well reserved murals. These murals resembles everything starting from the battlefields to sailing ships, streets of the city and teeming animals and forests to the snow covered mountains.
3) Varansi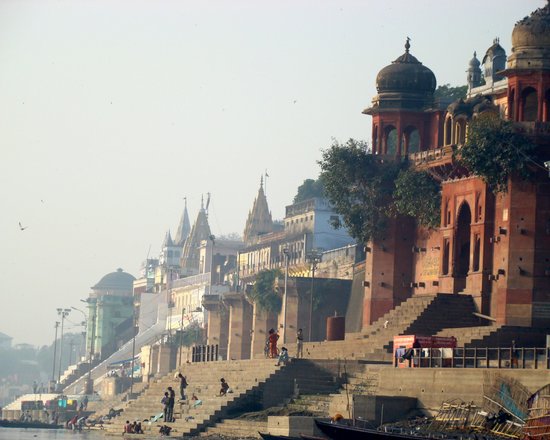 This photo of Varanasi is courtesy of TripAdvisor
This is one of the holy cities for Hindu religion. There you may find lots of temples and the River Ganges, which is another holy thing for Hindus. It is one of the oldest cities in the world which is inherited by Buddhists and Jains. Hindu people come here to get rid from their sin bathing at Ganges. This is one of the top tourists visited place.
2) Kanha National Park

This photo of Kanha National Park is courtesy of TripAdvisor
Kanha National Park is the most beautiful reserved wildlife park in Asia and probably the best place where you can see the Tigers and their actions safely. This park is very grassy and there are lush sal and bamboo forests. The famous novel "Jungle Book" was written being inspired by this green ravines and meadows of Kanha national park by Rudyard Kipling.
1) Virupaksha Temple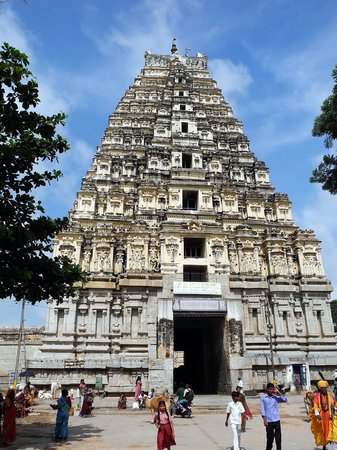 This photo of Virupaksha Temple is courtesy of TripAdvisor
India is famous for temples as it is a Hindu religion depended country and the Virupaksha Temple is one of the oldest temple among them. The foundation of this huge structure was put in the 7th century AD. It was first started as a small shrine and grew into a large complex at the time of Vijaynagar rulers. Every year lots of devoted people come here and foreigners come here to watch the unlimited architecture of this.
Not only these places are famous for tourism, there are endless places in India to be visited, and it is an obvious that you could not end them within days or a month. You need to manage a big amount of time to make the tour successful and full of experience over India.