Top 10 places in the Caribbean
Without proper research, you expectations for a perfect Caribbean getaway can fade very fast. This should be a dream vacation and that is why we will help you pick the best Caribbean location for any time. Here is a list of the top 10 places in the Caribbean.Cayman
10>Islands, Caribbean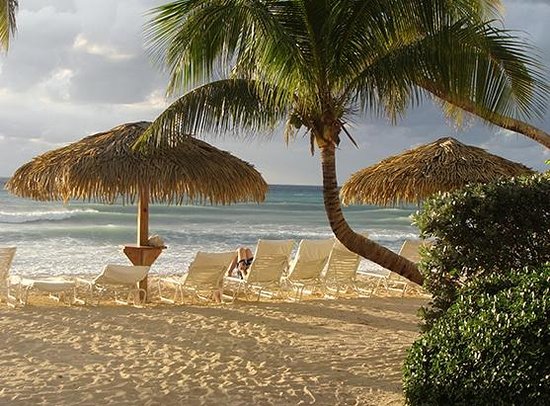 This photo of Caribbean Club is courtesy of TripAdvisor
The beautiful Cayman Islands continue to be perfect for a Caribbean getaway, because they provide activities for both immobile and adventurous tourists. Here, the parents can take their children to interactive swims at Stingray City and honeymooners can hike through the 200 year old Mastic Trail. The Cayman Islands are an archipelago of three islands that lay 90 miles South of Cuba. The largest island, Grand Cayman, is full of all inclusive resorts and it is perfect for those who prefer pre planned vacations while the smaller islands, Cayman Brac and Little Cayman offer for the more freewheeling tourists, some of the best diving spots in the Caribbean.
 9>St. Kitts & Nevis, Caribbean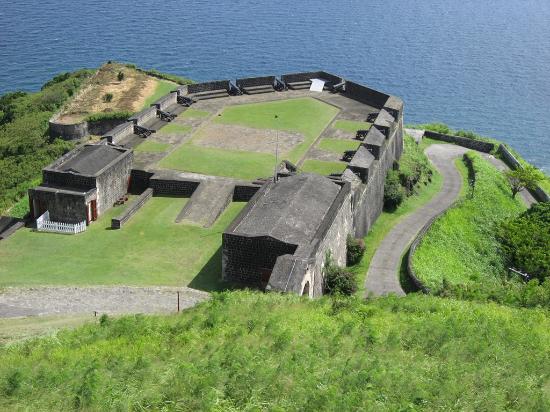 This photo of St. Kitts and Nevis is courtesy of TripAdvisor
The little known but luxurious and breathtaking twin islands, located in the southern Caribbean, are an A-destination for American celebrities. St. Kitts is the outgoing sister, with a wide selection of hotels and restaurants while the lush and shy Nevis showcases the opulence that has become this nation's calling card. Oprah Winfrey, Sylvester Stallone, Britney Spears and many other celebrities have visited these wonderful twin islands.
 8>Barbados, Caribbean

This photo of Barbados is courtesy of TripAdvisor
White sand beaches, golf courses and duty free shops can be found anywhere in the Caribbean, but visiting Barbados as a tourist, you can taste the bittersweet Mount Gray Rum or lime out to the thrum of a calypso song and cheer at a cricket or polo match. The luxurious island, is brimming with breathtaking architecture, a sports culture and a party loving attitude, so you don't have to spend all your time on the beaches. Barbados, which is the easternmost island in the Caribbean, juggles two different cultures to create a distinctly personality.
 7>St. Martin-St. Maarten, Caribbean
If you associate the Caribbean with a tranquil beach, a quiet sunset and a laid back atmosphere, then you haven't been to St. Martin or St. Maarten. Visiting this dual governed island, you can get a taste of two different cultures, for the price of a single vacation. The island is very popular with tourists who like to eat well, duty-free shop in between trips to the beach and party hard. St. Martin, the home of the tastiest restaurants and party beaches, which is the North side, is controlled by the French government while St. Maarten shelters the most animated bars, clubs and casinos, and it is controlled by Netherlands.
 6>Puerto Rico, Caribbean

This photo of Puerto Rico is courtesy of TripAdvisor
Less than a three hour flight from Miami, Puerto Rico is a U.S. territory, so when you shop here, you can pay with American bills. Puerto Rico has both the clean waters for families and 20 foot waves for surfers. If you want to get away entirely from the civilization, you can even ferry over to the gorgeous, secluded islands of Culebra and Vieques.
 5>British Virgin Islands, Caribbean

This photo of British Virgin Islands is courtesy of TripAdvisor
The British Virgin Islands are some of the most lest developed and exclusive islands of the Caribbean, but this adds to their appeal. The villas, restaurants and resorts are known to emphasize spare luxury over expansion and they attract tourists with deep pockets and love for sailing. Some travelers say that it's ideal to split your time between the British Virgin Islands and the nearby U.S. Virgin Islands.
 4>Bahamas, Caribbean

This photo of Bahamas is courtesy of TripAdvisor
The Bahamas Islands lure tourists to their duty free shops, white washed shores, fishing and scuba diving excursions and luxurious accommodations. This island chain offers a wide range of activities away from the hotel zone; nature enthusiasts can explore the offshore wildlife preserves and the reefs while gold lovers can tee up on the 72 courses. Here, the bargain hunters usually patrol the marketplaces            , to find the best duty free deals.
 3>Turks & Caicos, Caribbean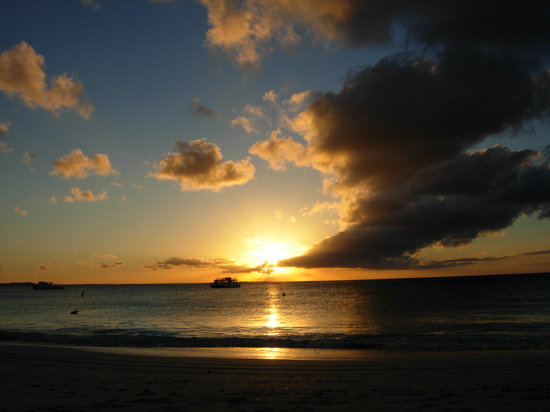 This photo of Turks and Caicos is courtesy of TripAdvisor
Turks & Caicos has blinding white sand fringed by shimmer azure water, crispy conch, colorful coral reefs and a sleepy and light hearted atmosphere. Even if the past recent years have generated more tourist activity, Turks & Caicos still holds it's reputation as an secluded and exclusive getaway.
 2>Jamaica, Caribbean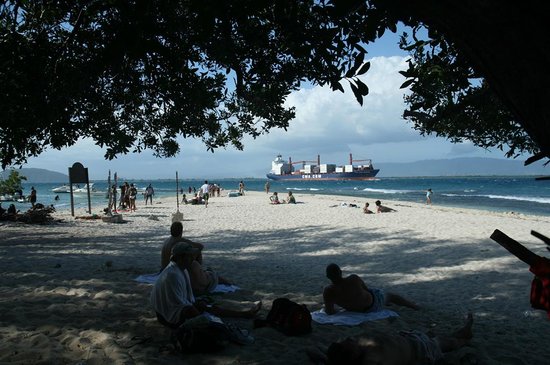 This photo of Jamaica is courtesy of TripAdvisor
Jamaica is the figurative and literal heart of the Caribbean. This is the birthplace of Rastafari movement, reggae music and it symbolizes many of the most loved things, even if the region is misunderstood. Travels writers offer a simple remedy for that : come to the island of coffee and limestone to form your own opinion. Your new ideas are bound to be swathed in cream colored beaches, bordered by blue mountains and anchored in foamy waterfalls. As the third largest island of the Caribbean, Jamaica is hard to cover in one trip so it is best to choose your vacation priorities before choosing a hotel.
 1>Aruba, Caribbean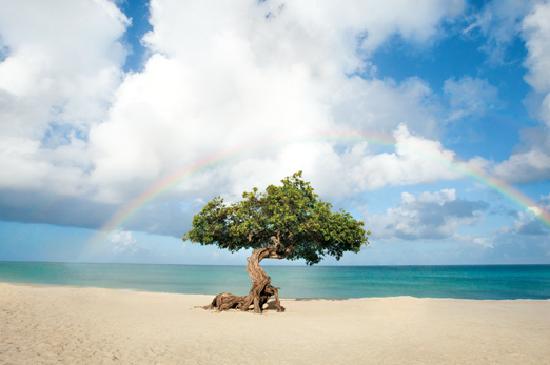 This photo of Aruba is courtesy of TripAdvisor
The Spanish colonists who settled in Aruba and her sister islands Curacao and Bonaire, named them the "Useless Islands". They couldn't have been further from the truth, since Aruba lures tourists with its white beaches and craggy limestone landscape and the most great thing about this island is it's extensive underwater visibility. Divers prefer this place for a getaway, since they can explore buries shipwrecks or study coral reefs up close. College kids, honeymooners and young families are all jockeying for their own piece of shade under the nearest dividivi tree.
Feature Image Credits:cruisebrothers