Kuching basically the city of Malaysia, and formerly the city of Sarawak. Sarawak is the capital and the most popular city. Kuching is the third capital of Sarawak and founded in 1827 by the representative of the Sultan of Brunei. Here are some of best tourist places in Kuching,
10. Bako National Park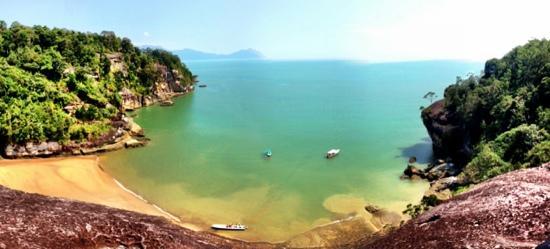 This photo of Bako National Park is courtesy of TripAdvisor
Bako National Park is an excellent place for the nature lovers this park is known for its extraordinary variety and contrast in it's natural scenery , habitats , plant life and wildlife. Bako National Park is easily reachable by a 20 –minute longboat ride from Kampung Bako. The Proboscis monkeys, Wild boar, Monitor Lizards and hundreds of bird species are the Bako's famous resident .
9. Kuching City and Heritage Tour :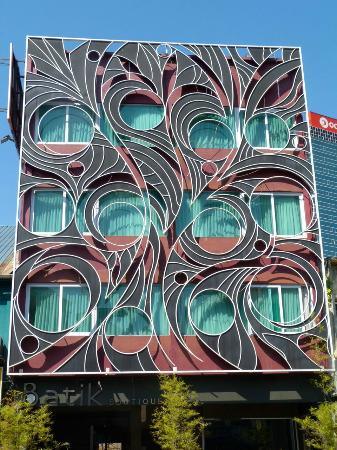 This photo of Batik Boutique Hotel is courtesy of TripAdvisor
Sarawak's historical capital, Kuching is considered to be the perfect  introduction .This informative three- four hour tour covers several of Kuching's sights including the Cat Statue , Tua Pek Kong Chinese Temple and the world's famous Sarawak Museum .Tour returns via the Golden – Domed City Mosque where you will reach on foot through Old Kuching and then visting the colorful Central Markets. Pass by the heritage buildings of the White Rajah era, The Pavilion, The Square Tower, The Court House, The Charles Brooke Monument and the Post Office.
8. Top Spot Food Court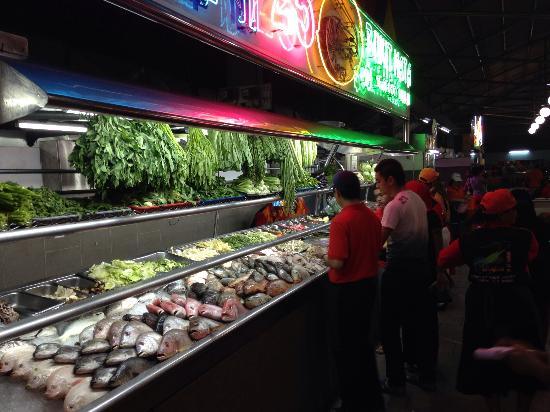 This photo of Top Spot Food Court is courtesy of TripAdvisor
It is the perfect place for the food lovers. This excellent rooftop plaza has acres of chairs and tables and as well good variety of food stalls .You can order anything from abalone to banana prawns and many varieties of fish . To reach there climb the stairs leading from Jin Padungan to Tapanga restaurant.
7. Bidayuh Village Bamboo

This photo of Annah Rais Longhouse Adventure is courtesy of TripAdvisor
Bidayuh is famous traditional village . Annah Rais is considered one of the largest Bidayuh longhouses. Previously it is known as the Land Dayak during the British Colonial Rule . The focal point of the village is a large and well-preserved traditional as well. This guide tour introduces tourists to the unique architectural and cultural features of longhouses of the Bidayuh people.
6. Weekend Market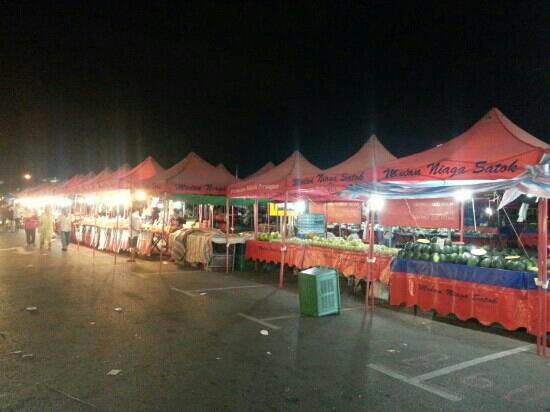 This photo of Satok Weekend Market is courtesy of TripAdvisor
The Weekend Market known in Malay as Pasar Minggu is the old institution  of the Kuching. Every weekend ,traders and farmers from all around the city converge on a compact area in the Satok neighborhood is garrulous gathering and a large proportion of the neighborhoods residents. It is also a boon for self-catering travelers.
5. Hong San Temple
Hong San Temple is finest Chinese Kuching's temple . This Hokkien Chinese temple was fully restored in 2003 . In April there is a big celebration at this temple , with the long procession of floats , lion dragon dancers .
4. Islamic Museum

This photo of Islamic Museum is courtesy of TripAdvisor
Museum is the best tourists place ,over the hill from the Sarawak Museum , the Islamic Museum Is well worth. It is divided into seven thematically based rooms , weapons,decorative arts and domestic utensils , Quran , Islamic literature , science , technology, economy and literature , music and customs and the coming of Islam to the Malay Archipelago .
3. Rafflesia Flower and Park Safari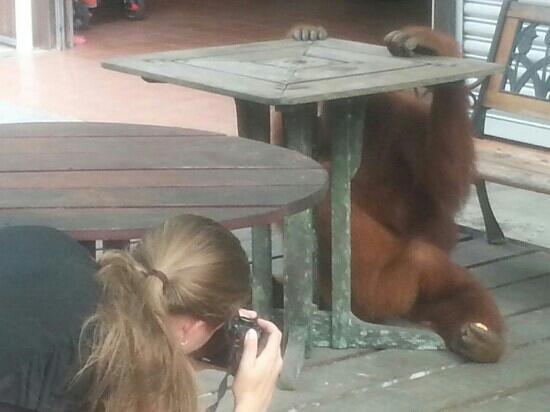 This photo of Semenggoh Nature Reserve is courtesy of TripAdvisor
The Rafflesia flower is the world's large and well known found in Malaysia which is located in the Gunung Gading Nation Park . it is also the official state flower of Sabah . The Raffiesia flowers can grow up to 100 centuries . The Gunung Ganding National Park also offers to the visitors attractive walking trails .
 2. Sarawak Museum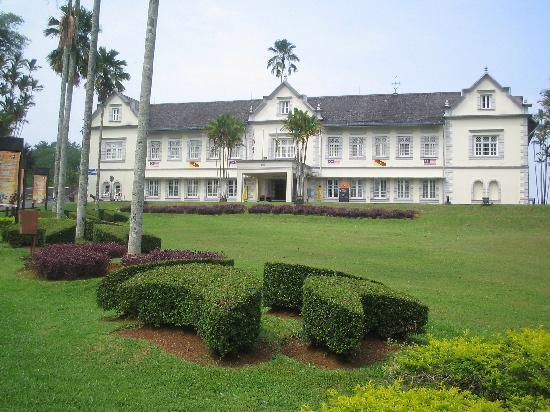 This photo of Sarawak Museum is courtesy of TripAdvisor
Sarawak Museum is best place for visitors . It is established in 1891 and has a fascinating collection of cultural artifacts . You should visit this place if you wants to learn about the region's indigenous people , its also consists of two wings connected by an ornate footbridge.
1. Cat Museum

This photo of Cat Museum is courtesy of TripAdvisor
Cat Museum is best place for cat lovers . Kuching's kitch one of a kind Cat Museum , its basically pay homage to the origins of the city's name . It's all about pretty light-heated with plenty of Trivia ,photos,children's art and movies posters as well.
Feature Image Credits:venusbuzz