Top 10 Best Tourist Places in Italy
Italy is the home to number of the greatest UNESCO world heritage sites. The great cities of Italy like Rome, Venice and Florence are famous amongst whole world for their beauty and art. You will find several monuments of art works all around the country. Here you will come to know about top 10 best tourist places in Italy.
10. Cattolica

This photo of Cattolica is courtesy of TripAdvisor
It is one of the best places of Italy to spend your vacations or make a tour. This Italian charming city of will fascinate you with the Pink Summer Night celebration and the live concerts or glamorous parades. And the golden beach of Adriatic Sea is there for you whole of the year. There are different resting places to enjoy your free times.
9. Selva di Val Gardena

This photo of Selva di Val Gardena is courtesy of TripAdvisor
Selva di Val Gardena is full to the beam with breathtaking natural beauty. There are lots of options here to pass your time or vacations and top of them is mountain biking and climbing. The fascinating mountain slope is another reason of considering this place as tourism centre. A lot of restaurants, museums and shopping centers are there for you to make your tour interesting.
8. Bellaria - Igea Marina

This photo of Bellaria-Igea Marina is courtesy of TripAdvisor
If you want send your summer vacation with your family at any friendly place or beach then you should recommend Bellaria - Igea Marina. Here you will get a boundless hospitality from the fishing villages and these villages are really ancient too. The sand are very clean here and your holyday will be passed without tolerating the sun under the sea side umbrellas and you may take beverages and books along with you.
7. Naples

This photo of Naples is courtesy of TripAdvisor
Naples is an enriched city with so many restaurants and extraordinary buildings. Here many things are will be for you that you should see and know about them such as Castel dell' Ovo at Porto Santa Lucia, Castel Nuovo, the royal palace from Piazza del Plebiscito etc. There are many historical museums which resembles the histories of the city or music History.
6. St Peter's Basilica & Vatican Museums

This photo of Vatican Guided Tours is courtesy of TripAdvisor
`St Peters Basilica as long as the Vatican museum plays a role as the holy place or very important religious destination. St Peter's Basilica is at the centre of the catholic faith. You may also come there to see the world largest charge and the incredible interior design of the charge and know the catholic pops. There you many also see the masterpieces by Leonardo Da Vinci and Raphael.
5. Leaning Tower of Pisa

This photo of Leaning Tower of Pisa (La Torre di Pisa) is courtesy of TripAdvisor
The Leaning tower of Pisa is world famous because of its shape and architecture. It took over 177 years to build this fascinating structure. It was started to form in 1173, very old indeed. But at first it was not designed very finely that's why it was to sink and remain thus for a century almost. Then engineers finally took the project in hand and finished the building in 2nd half of 14th century.
4. Florence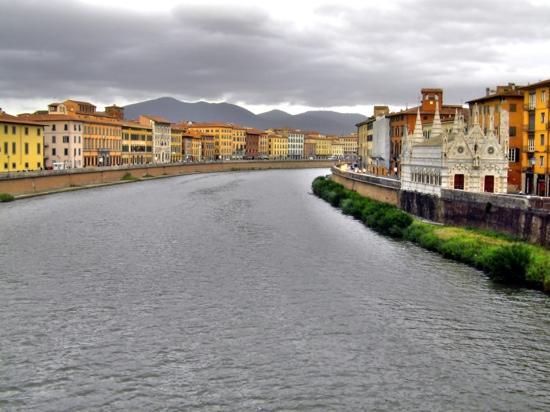 This photo of Gioia Private Tour & Trips - Florence & Tuscany - Day Tours is courtesy of TripAdvisor
Florence is a dream place of art history. This place is full treasure like beauty and culture that it it's not possible to take a glimpse of all the historical galleries and monuments within few days. This place is best for the photographers because they can capture the Ponte Vecchio Bridge and people can pass time of afternoon at the shops of Piazza Santo Spirito.
3. Siena Cathedral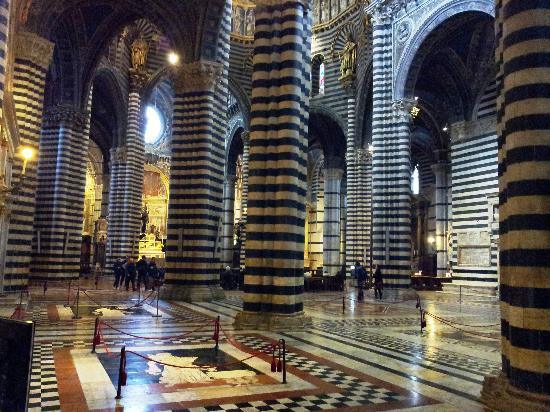 This photo of Siena Cathedral is courtesy of TripAdvisor
Siena Cathedral is a gorgeous historical site and a great architectural building. The extra ordinary view of Cathedral will leave a long term memory in your mind and heart with its magnificent Duomo, Some most important monuments' panorama. Tourists come here to experience the culture and works of true art. It's a result of Western history for more than a millennium.
2. Colosseum

This photo of Colosseum is courtesy of TripAdvisor
Colosseum is the most famous amphitheater in the Roman world and it is the largest too. The initial foundation of this huge construction was set up in 72 AD by the Emperor Vespasian of the Flavian Empire and came to an end 80 AD by his son Titus. This place is probably the most frequently visited tourist spot in Italy.
1. Canals of Venice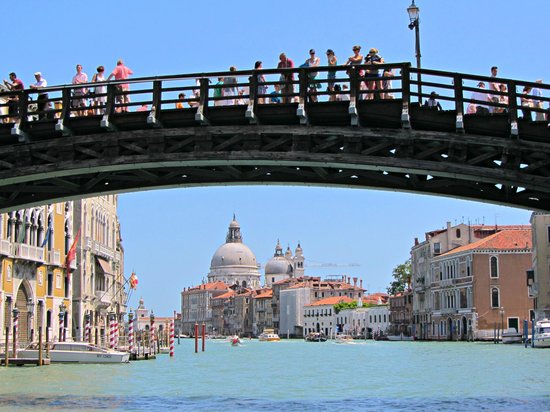 This photo of Grand Canal is courtesy of TripAdvisor
This beautiful place is called as "The City of Water" and it's in the Venice, which acts as the crown of water cities. Venice is full of romantic gondolas and Italian architectural symbols. And the Canals increase the increase the charm of the city much more. There are about 150 canals stitched with one another and these make the Venice top tourist interest.
So here are some places you should visit if you go Italy for any purposes, this will make your journey memorable and you will be dazzled with their beauty for sure.
Feature Image Credits:photography.nationalgeographic